Signature cocktails have become a popular trend at weddings, and we can see why. They allow couples to personalize their bar menu to create a unique experience for their guests. Every detail counts at a wedding, and that includes the drinks served at the bar. Signature cocktails can reflect the couple's personalities, their love story, or even the wedding theme. We've seen couples name their signature drinks after their furry friends as a way to incorporate their pets in to their special day.
In this article, we will explore 45 different signature cocktail and mocktail recipes that you can choose for your wedding.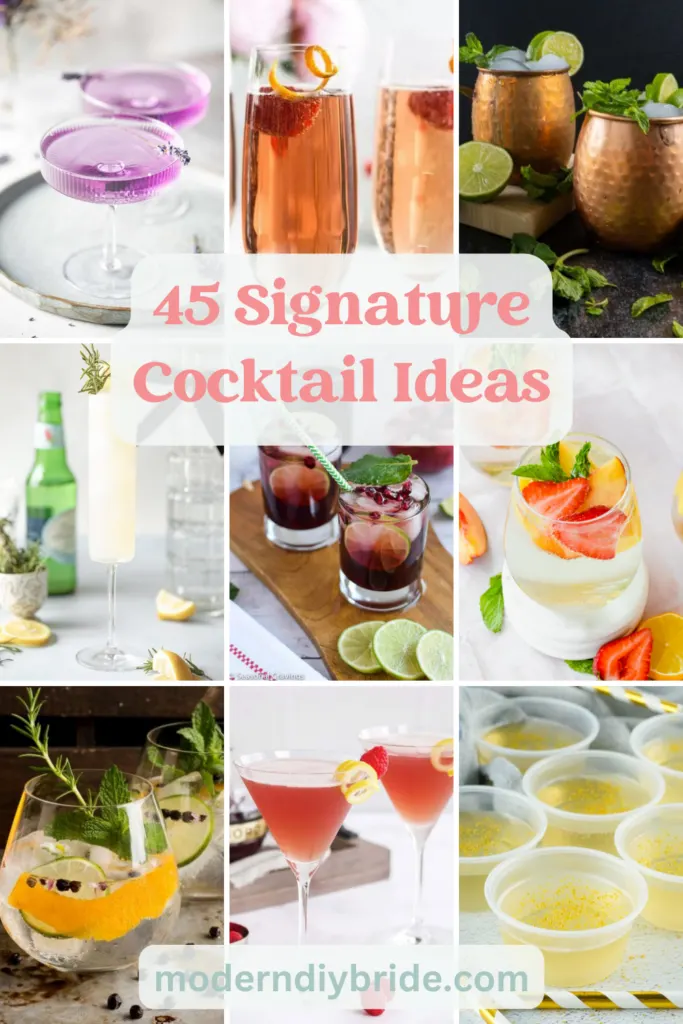 Why offer a signature cocktail menu at your wedding?
In addition to being a unique experience for wedding guests, offering a select number of signature cocktails helps to keep the food and beverage budget to a minimum. And, who doesn't like to save money? By offering only a few choices for alcoholic and non-alcoholic beverages, you (or your bartender) can limit the number of ingredients needed for the bar. So, rather than purchasing several variations of wine and hard alcohol, you can purchase bulk amounts of the same liquor and mixers.
For a creative way to let your wedding guests know which signature cocktails you're serving, check out this DIY tutorial: Create the Perfect Signature Drink Sign.
Signature Wedding Cocktail and Mocktail Ideas