If you own a Cricut cutting machine, you may be familiar with single line fonts. We've crafted the ultimate list of single line fonts available to use for your next project using the Cricut pen, engrave, or foil tool. These specialized fonts are great for addressing envelopes and creating cards or wedding invitations.
Does this scenario sound familiar? You've spent hours designing your wedding invitations or envelopes.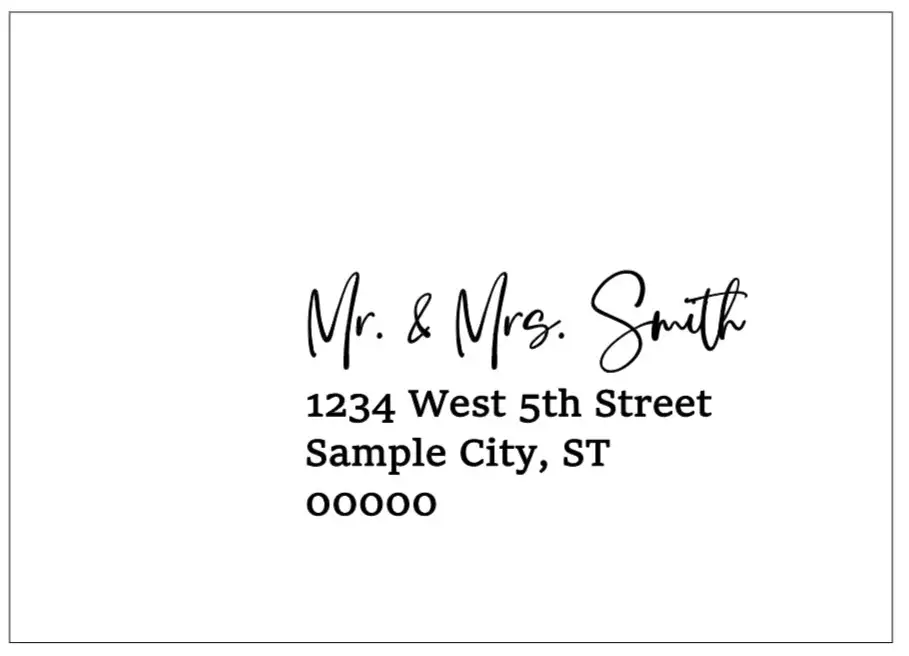 Then, when you switch the operation type in Cricut Design Space to the pen or foil tool, your font switches to outline!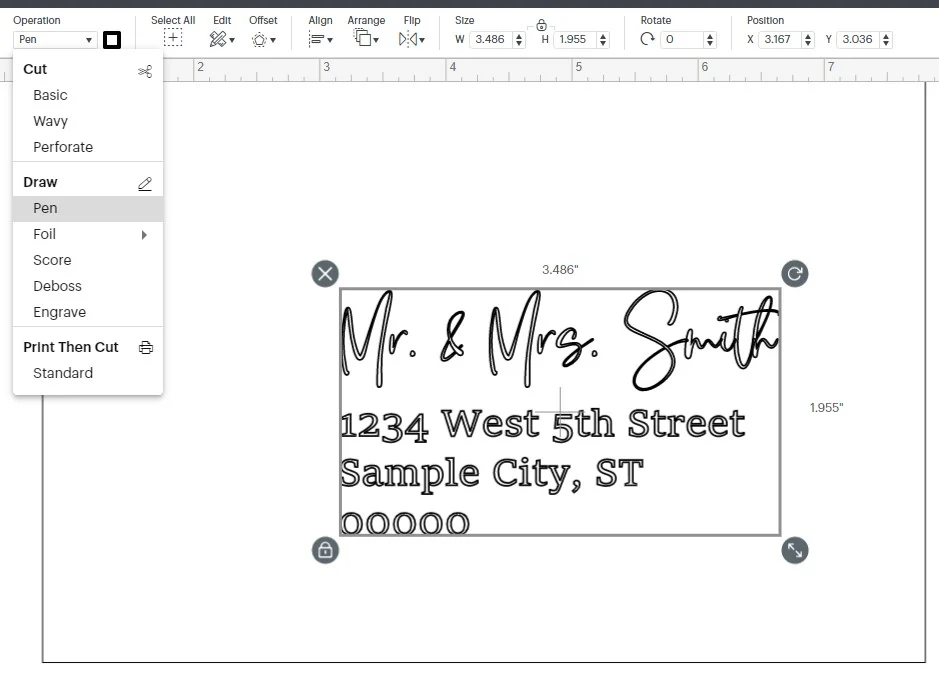 If this has happened to you, rest assured you are not alone! One of the number one issues that I see new Cricut users struggling with on Facebook groups is not understanding the difference between a writing (aka single-line) font and standard font.
Continue reading to learn why writing fonts are necessary, how to avoid those pesky outlines, and where to find writing fonts to use with your Cricut projects.
Frequently Asked Questions
What is a single-line font?
A single line font is a unique font that uses a singular line to define a letter or glyph. Unlike a traditional typeface, single-line fonts have no thickness.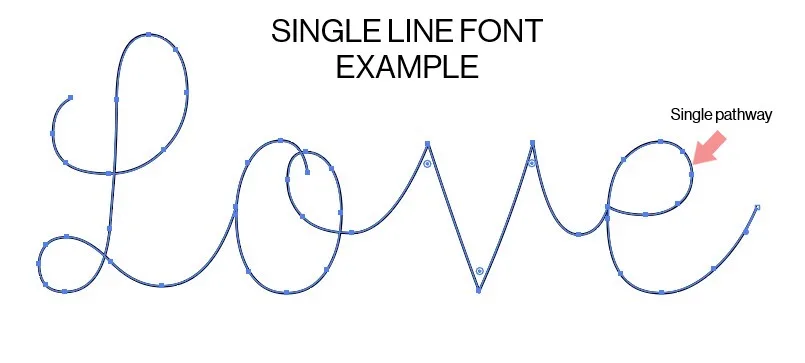 Why is it important to use a single-line font with the pen, engrave, and foil tool?
The pen, engrave, and foil tool follow font pathways. For example, if you choose a traditional typeface rather than a single-line font, the result will be an outline rather than a solid word.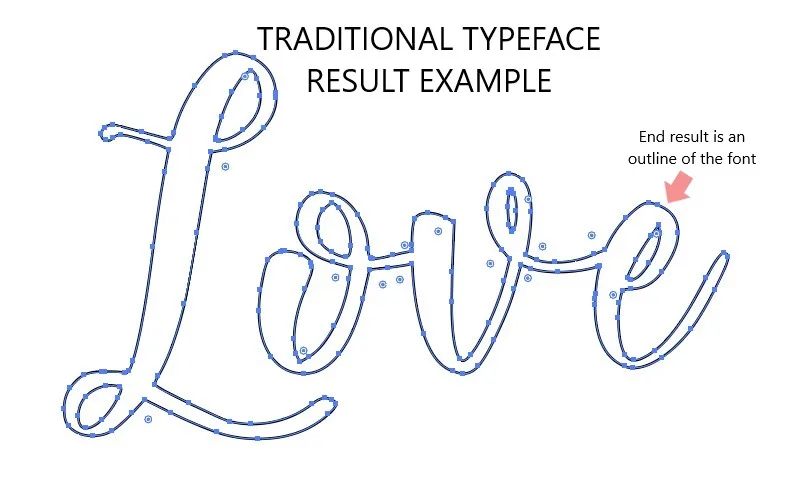 Where can you find single-line fonts for projects?
There are many single-line fonts available for Cricut Access members. If you have any level of Cricut Access membership, then you can choose from more than 700 fonts. Many of these fonts are writing (or single-line fonts). Additionally, Creative Market offers a wide variety of single-line fonts available for purchase.

For inspiration and support, be sure to join our free Facebook community: Cricut DIY Weddings.
This post includes some affiliate links for your convenience. This means that if you make a purchase, I earn a small commission at no added cost to you. For more information check out my privacy policy and disclosure.
Single Line Fonts to Use With a Cricut Pen, Foil Transfer Tool, or Engrave Tool
Single Line Fonts Available With Cricut Access Membership
Other single-line fonts available with Cricut Access:
Brown Sugar
Blueberry Pancake
Burger and Fries
Honey Syrup
Christmas Cards
Evergreen
Apple Cider
French Bread
Haunted House
Jolly Santa
Pinewood
Santas Candy
Cricut Sans
Fluffy Socks
Honeymoon
Fall and Flair
Harvest Moon
Felix
Autumn Sunshine
Miss Honey
Natural Sands
Peach Cakes
Shiplap
Black Widow
Telegram Text
Sweet Dreams
Little White Lies
Lazy Days
High Tide
Hathaway
Girly Stencil
Four Seasons Home Decor
Sunny Woods
Summer Solstice
Porch Chair
Spring Charm
Sweet Berry
Zombie Crawl
Inexpensive Writing Fonts For Cricut
Use any of the fonts above to create a personalized necklace using the Cricut engrave tool!