Christie + Ray's bohemian inspired backyard wedding gave us all the feels! The couple transformed their backyard in just 30 days for an intimate event with close friends and family.
Location: Klamath Falls, OregonDate: March 20, 2021Number of Guests: 20Photographer: Luduska DeWitt Photography
Tell us about your engagement…
Well, in typical military style, we got engaged and got married in 30 days! Our plan was to get married this summer, but the US Air Force had other plans so we just set the date for right before he went on his assignment.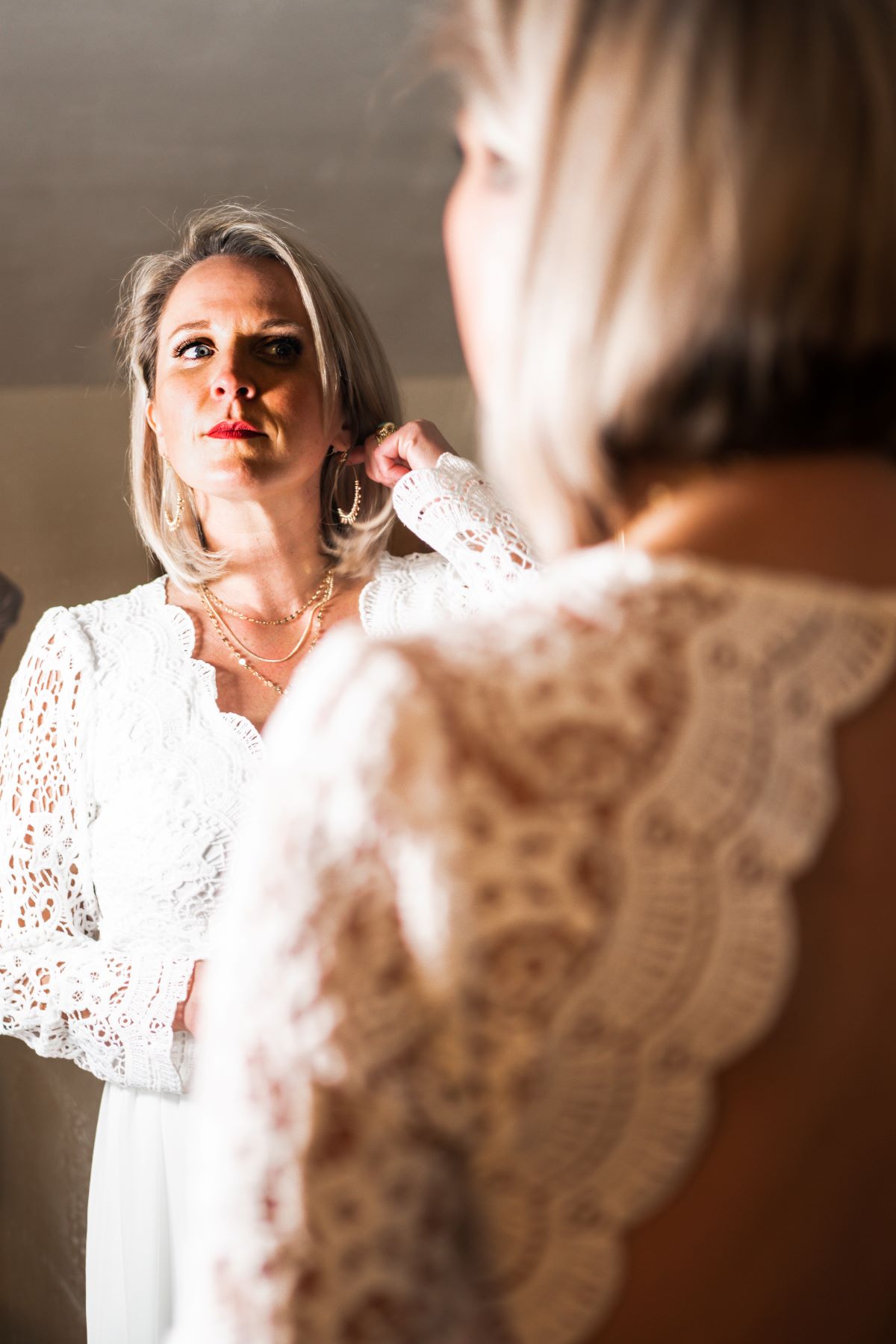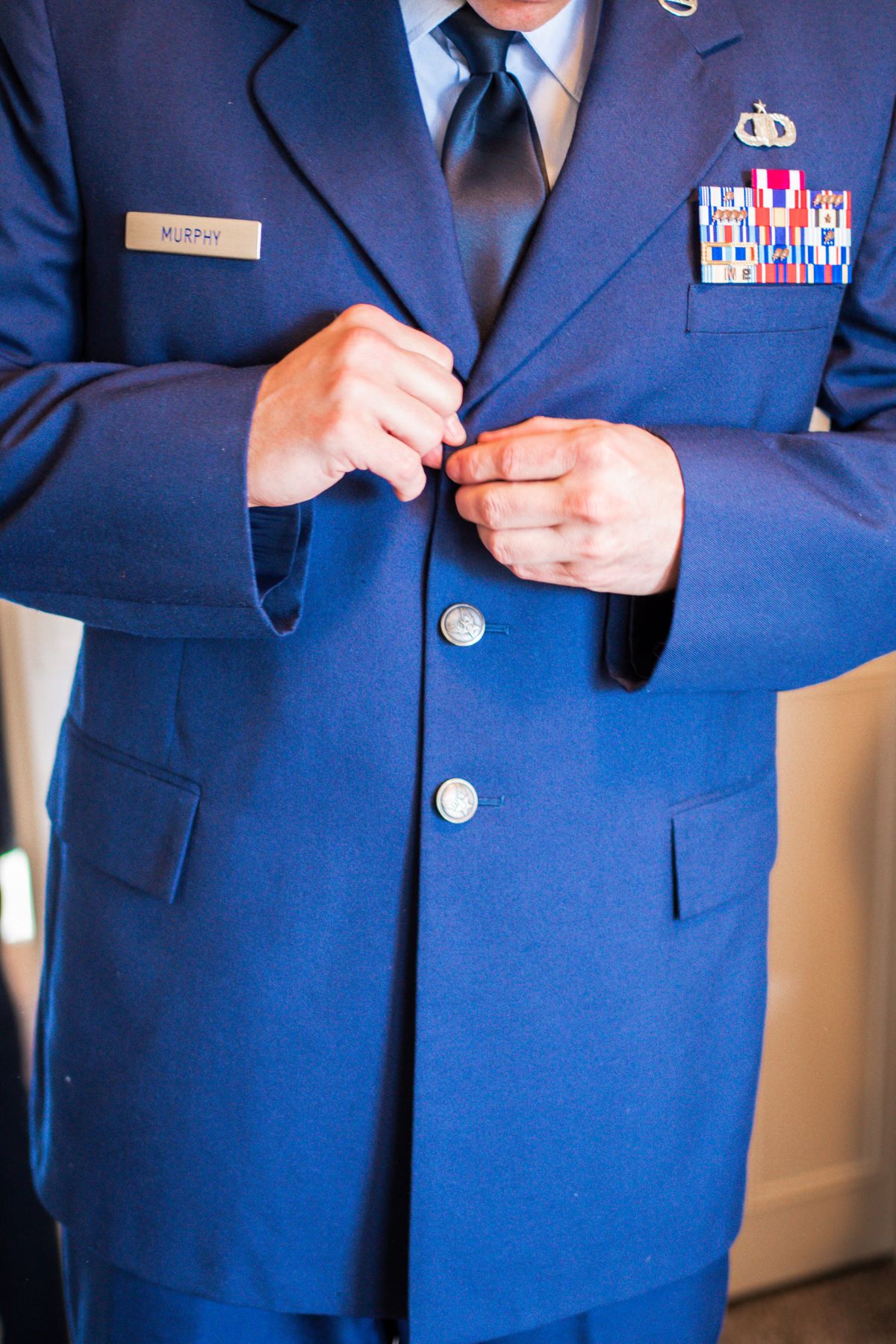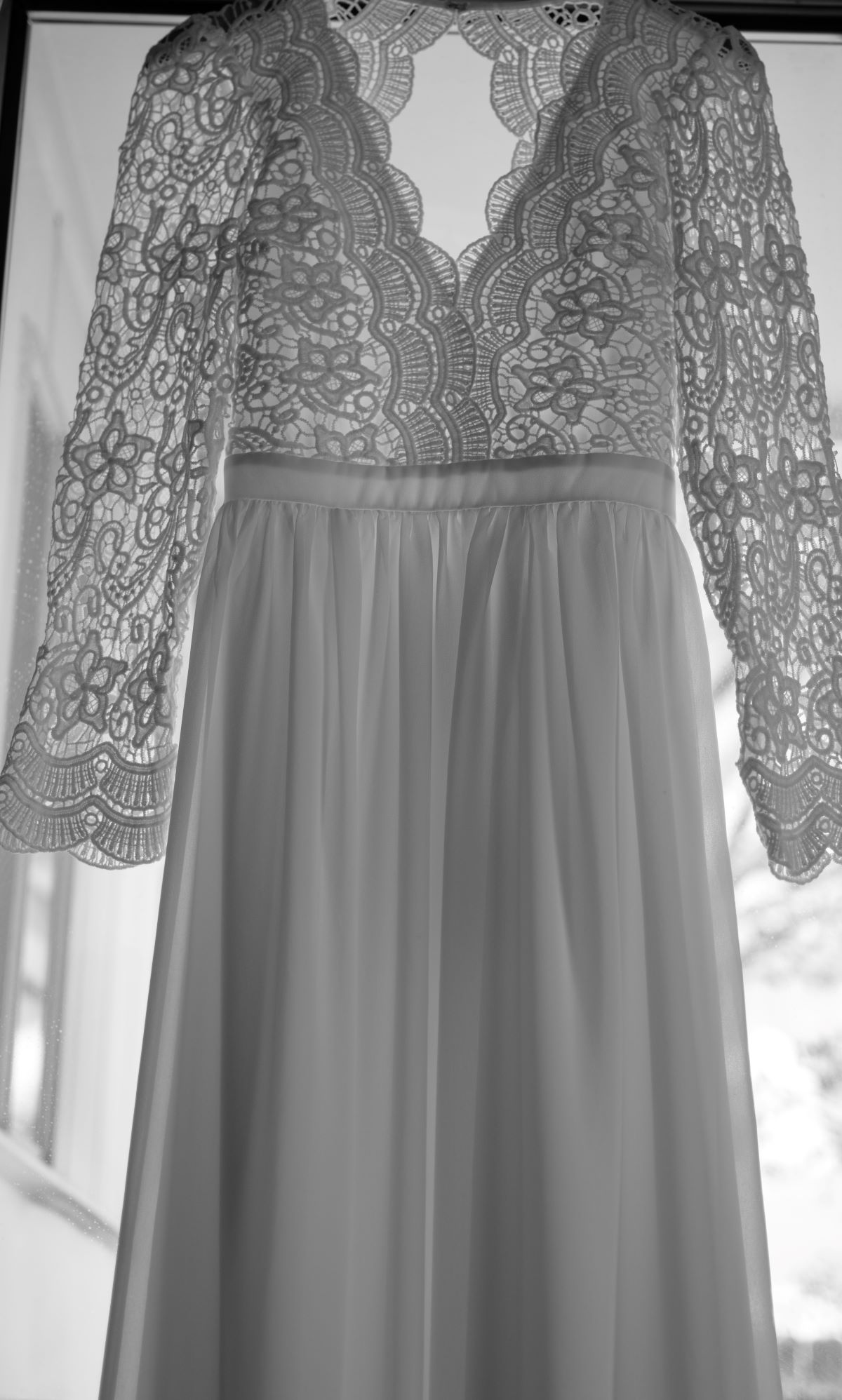 What was your vision for your ​backyard wedding?
​I wanted an outdoor casual bohemian vibe! ​We have a fairly large backyard with a grape arbor. I knew I wanted the ceremony to take place under the grapes. I purchased colorful ​velvet curtains on Amazon to add a pop of color, hung bistro lights, and placed dried Laguras in large glass vases to dress up the alter.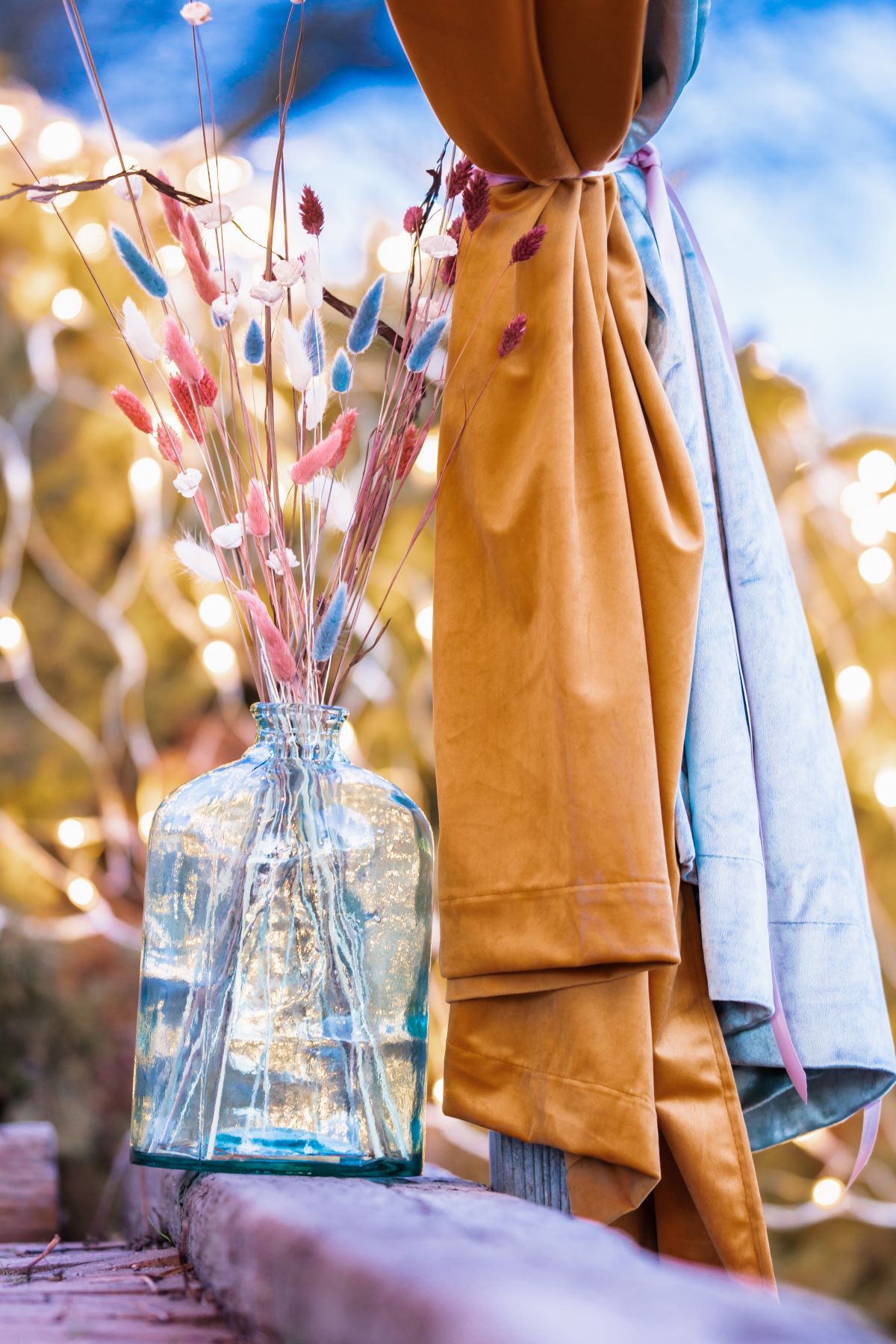 Were you worried about the weather? Spring in Oregon can be unpredictable, right?
We advised guests to dress in layers. The weather is absolutely unpredictable this time of year, especially in the high desert. The extended forecast was actually calling for snow, so we planned ahead by renting a large tent with a heater. We also had a bonfire going for guests to huddle around before the ceremony and a s'mores bar set up for the reception. The self-serve bar helped to keep guests warm as well!
The day of the wedding we had no idea what to expect. While we were setting up it hailed, snowed and rained. For the actual ceremony the sky cleared up and we exchanged vows exactly how I envisioned ​– under the sunset.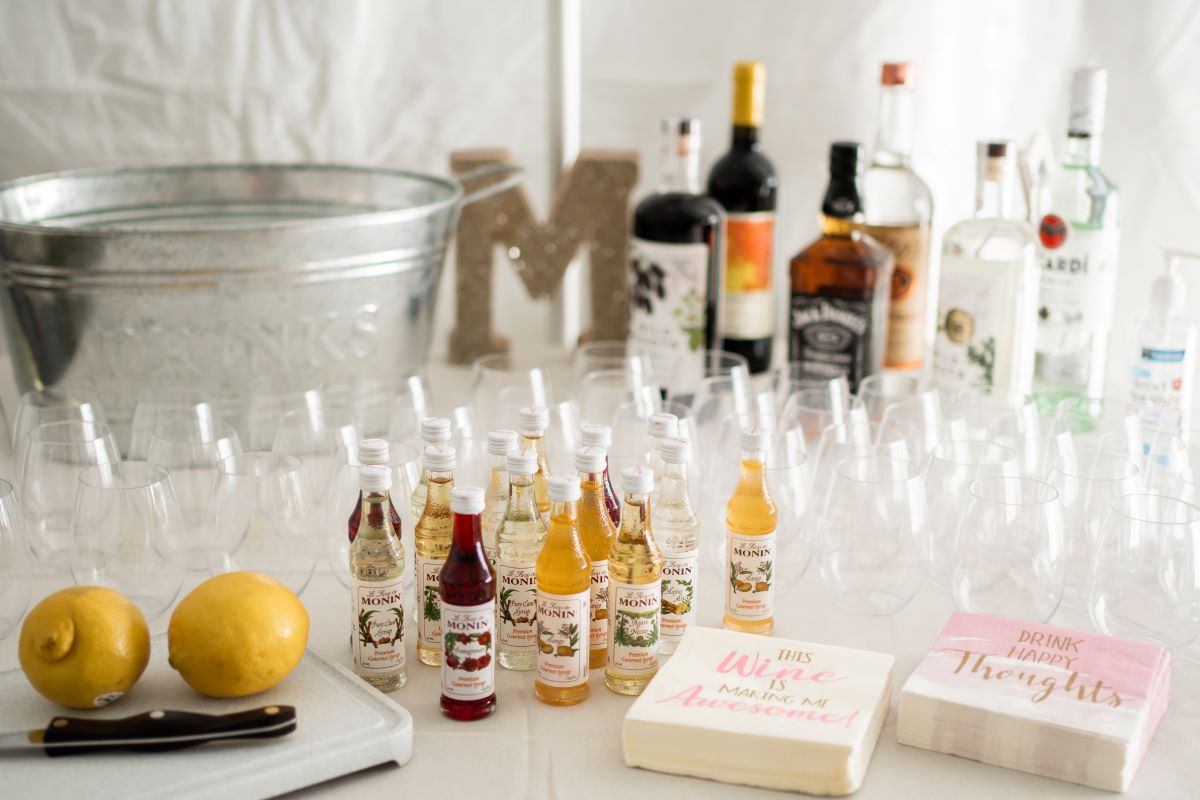 ​Did you incorporate any special touches into the wedding?
​Well, it all felt special! We asked my dad to marry us ​– which was amazing. Ray's dad was the best man and my daughters were bridesmaids. I also wore my great-grandmother's fur coat to keep warm after the wedding. That was very special.​
​Do you have any advice for couples considering a backyard wedding?
Honestly, I think having a smaller wedding and then a reception later would work for many couples! Especially during a pandemic. We knew we needed to keep it small because of the size of our backyard and to limit exposure for our parents who are over 60. Having a small intimate ceremony made it possible for us to really get to visit with all of our guests and enjoy the night as well!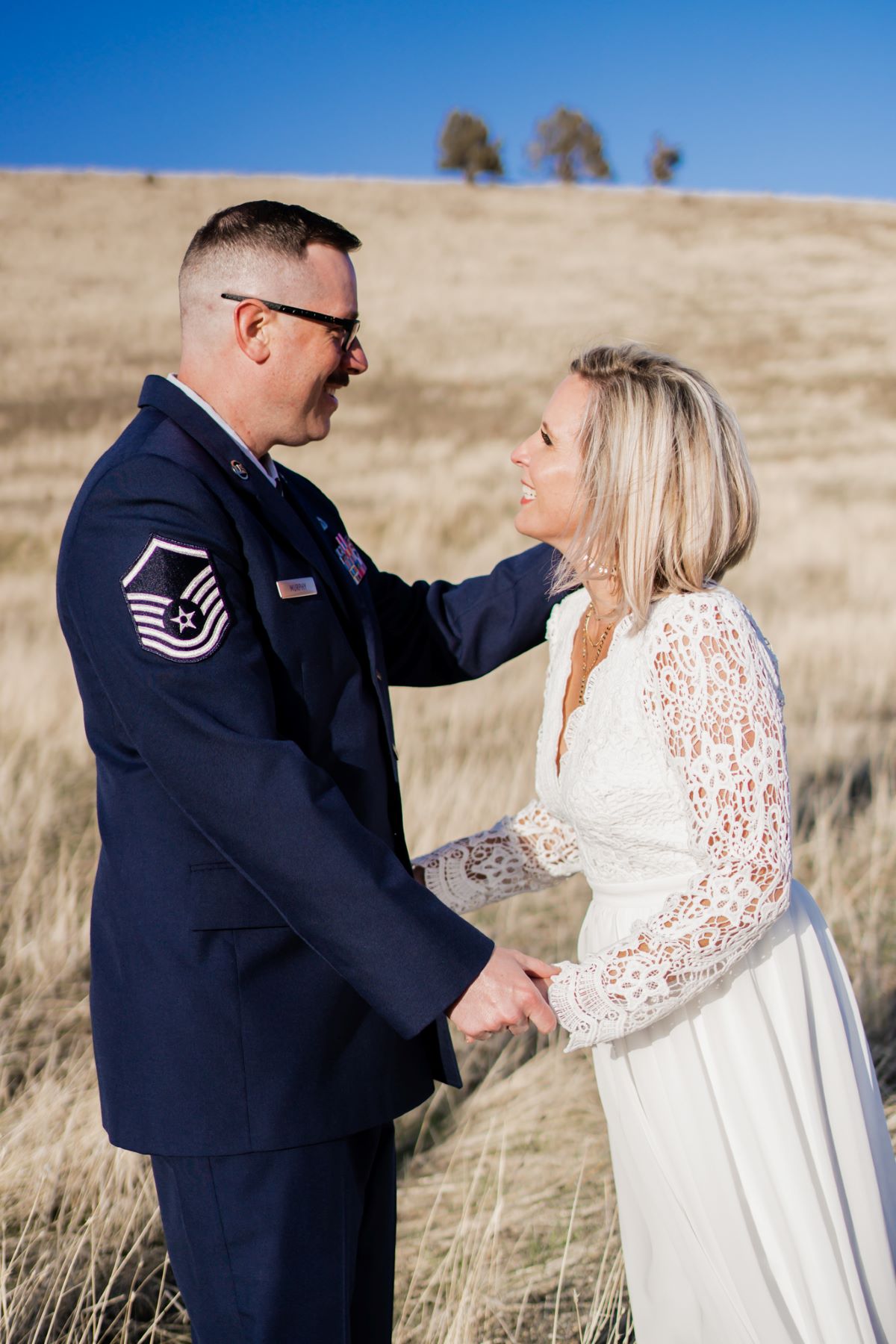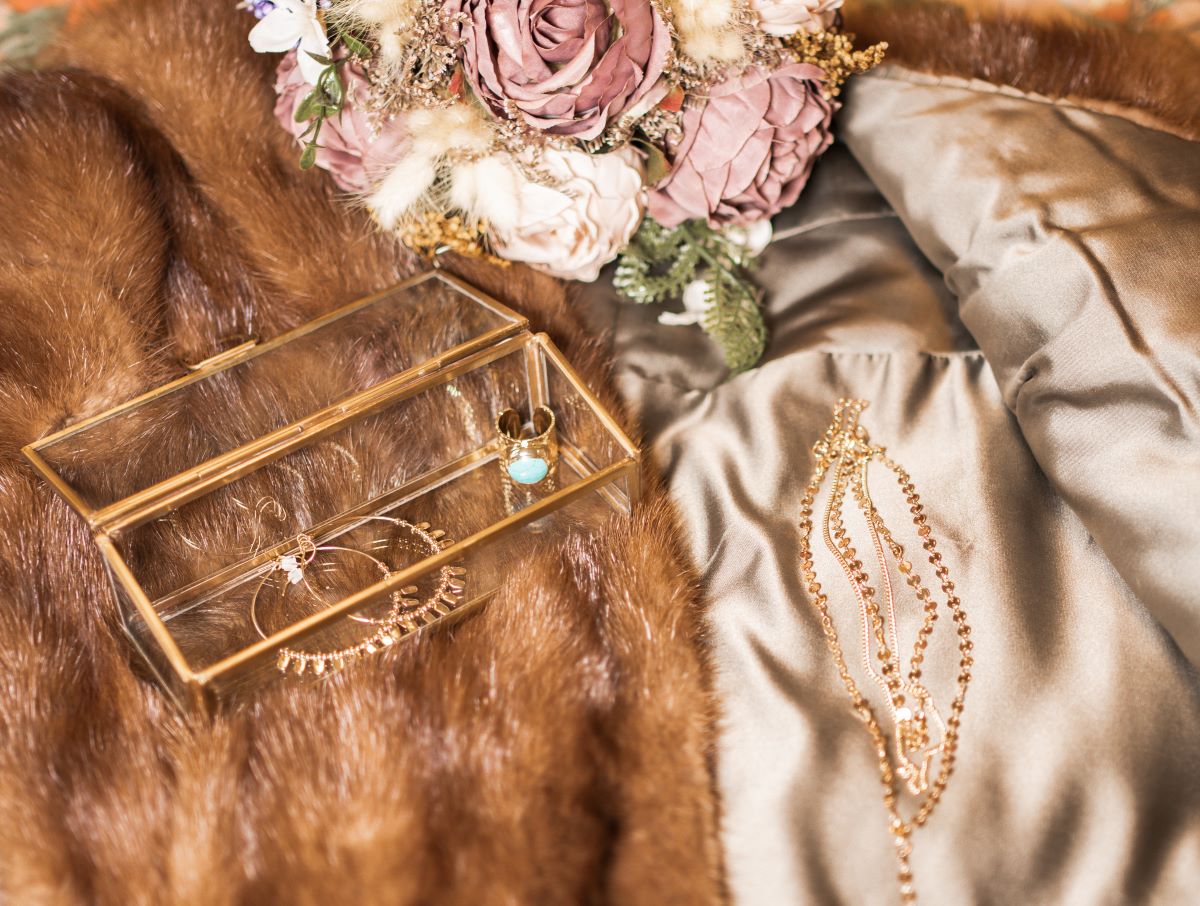 Budget Breakdown
​Vendor List
Bride's bouquet: Amazon
Bride's dress: Lulus
Bride's jewelry: Lavender Blue Soul
Bridesmaid dresses: Amazon
​Cake: Market of Choice
Catering: Jimmy Johns
Decor: Amazon, TJ Maxx, Tuesday Mornings, Ross
Flowers: The Backyard Gardener, Michaels
Officiant: Bride's Dad
Photographer: Luduska DeWitt Photography
Rentals: Party Time Oregon